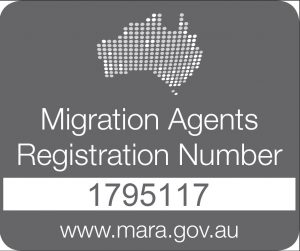 When you make the decision to apply for an Australian visa, one of the questions you will no doubt ask yourself is whether you should use a registered migration agent to manage your application. Although you do not have to use a registered migration agent to lodge your visa application, they might be able to help you if your case is complex or you require immigration assistance.
The truth is, it all boils down to your individual circumstances and how daunted you feel by the application process as well as the complexity of your case. The main benefit of using an Australian migration agent is that they are familiar with the migration laws and processes. Our agents assist with applications day in and day out, which means they will know all of your potential options and which one suits your circumstances the best. Better yet, they are aware of all potential pitfalls and can spot an error in your application before it is submitted.
Our migration agents will be at your side, providing support from start to finish. They will do everything in their power to ensure your application is successful by checking all documents and lodging the application on your behalf.
An agent can also guide you through everything from the skill assessment process to IELTS and everything in between.
To discuss your options further email us or call on 08 8396 3143 to arrange a no obligation first interview. If you are unable to attend our offices we can arrange a Skype interview.
For more information see MARA's website for what to expect from an agent and the MARA Code of Conduct or click here to download a copy of the Migration Agent Code of Conduct.